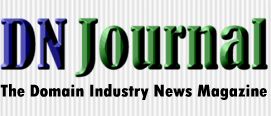 Cover Story
April 2008

The Domain Giant You Didn't Know: Rob Grant's Roundabout Route to Real Estate Riches (Online and Off!)


Rob Grant is one of the "original" domain name investors, having built a great portfolio many years ago. He has also sold a number of high profile domain names, including TorontoRealEstate.com ($140k), and JacksonHoleRealEstate.com ($80k) among others. These days, Rob is probably more well known outside of the domain name business for being the father of Lana del Rey, but that is another story!

Without much of a doubt, Rob is a fan of .com domain names. Today on LinkedIn, Rob posted a poem (I think) called Dot Titanic. As you might imagine, the poem is about new gTLD domain names, and Rob has a pretty dim view of them and their prospects:

"New Gtlds are going down as fast as the Titanic – and taking most of their shocked passengers with them.The hidden iceberg (and what nobody saw below the surface) happened to be a fatal loophole governing unregulated price increases for all new Gtlds."

Rob has gone on the record to discuss the new extensions before. Here's a quote of his from a DNJournal article dating back to 2014:

"I've seen a significant increase in the number of qualified and substantial offers coming in from brokers for the premium '.com' real estate domains – this, paradoxically, as many of the new competing "real estate" extensions are just now being launched, most notably .realtor, and to a lesser extent .house, .home, .realty, .mls, .estate, etc. Over 23 new 'real estate' related gTLDs are scheduled to launch (or have launched already). As this growing clutter of new gTLDs overwhelms the public and the real estate industry, there appears to be a growing identity crisis among agents and brokers… and especially consumers."

Rob's portfolio of .com domain names is quite expansive. In addition to owning top RealEstate.com domain names in markets across the world (HawaiiRealEstate.com and NewYorkRealEstate.com to name two), Rob also owns domain names like Adirondacks.com, Marathons.com, and TropicalFish.com.

It's always interesting to get the perspective of people who have been in the domain business for a long time.

People in the domain space are mentioned include Rob Grant as the father of Lana Del Rey, Kevin Ham, and Thunayan K. AL-Ghanim.

The story covers Godaddy's purchase of our portfolio saying they spend over $100 million in domains.

The story quotes DomainNameWire.com by name; uses TheDomains.com as links for some of it's facts.

The story goes on to chat about new gTLD's in a very positive light especially .Brand new gtld's.

The two misses in the story is that they are using only the stats from the Verisign 1st Q report for new gTLD's that showed 16 million registrations apparently not knowing there are current stats showing over 26.5 million registrations and while the story concludes; "If only McDonald's would apply for .bigmac"

Well McDonalds did not apply for .bigmac but they did apply for .Mcdonalds and .MCD.

Crunch Network
The silent evolution of domain names
Posted Oct 5, 2016 by Alan Dunn

The internet has come a long way since the first domain name, Symbolics.com, was registered in 1985. Even longer when you consider it was only 1994 when Joshua Quittner (a WIRED writer at the time) contacted McDonald's to see if they were interested in registering mcdonalds.com, and, well, got nowhere.

The state of the domain-name industry has vastly changed. Almost everyone with a business online has tried to register a dot-com domain name — only to find their first and best choice was gone. Most great domains were grabbed years ago by investors like Kevin Ham (CNN dubbed him, "The man who owns the Internet"). Even Lana Del Ray's father is an iconic domain-name investor, and members of a Middle Eastern royal family own one of the largest portfolios in the world.

It wasn't just people buying domain names over these two decades, either. Companies like Hearst, AOL, CBS, Salesforce and Amazon have collectively paid tens of millions of dollars for domain names; with many of them still not in use.More recently, GoDaddy spent more than $100 million acquiring portfolios of premium domain names from private owners.

An industry that is finally maturing
What was once an industry comprised mainly of individual investors and service providers is now attracting corporate money like never before.

Industry giants have hundreds of millions for auctions and infrastructure. Big brands like Amazon, Google, Verisign and WordPress are investing heavily to own and operate entire domain-name extensions. Even company-branded extensions are now going live. Barclay's is already using home.barclays, and new domain-name extensions for both BMW (.bmw) and Travelers (.trv) have been delegated.
One may even say it's a natural evolution of media, where brands finally want to own the channel versus renting a space.

Will this evolution in naming work?
On the surface, it may sound crazy. After all, how many people will buy a .blog or .app domain name? How many domain names do people or companies really need? These sound like fair questions, right?

The thing is, domain names are not a zero-sum industry. Very few people believe or can make any solid case that dot-com will lose its majority status (myself included). However, success is not always defined by millions of registrations. and very profitable models exist when you own a registry.

Think about it. A low-cost, high-profit product, with cheap infrastructure, recurring revenue models, possibilities for scale, global reach and more. In a world where technology leads venture capital investment, and a 10 percent ROI will win you Wall Street rewards, owning a domain-name extension may not be one of the craziest investments around.
How big Is the market, really?
No one knows for sure. But it's big.
Millions of new domains have already been registered, for a variety of different reasons. Some companies use them as complementary domains to an existing brand (Slack is using slack.help for support); others use them as a primary URL; some see a marketing purpose, others have defensive reasons.

Many sales are also at premium prices. DomainNameWire reported that Hanes spent $30,000 to acquire T-Shirts.store (yes, with the hyphen), Visual Dynamics purchased 3D.software for six figures and Autism.rocks fetched $100,000. Owning a domain-name extension may not be one of the craziest investments around.

At an individual level, it becomes even more plausible that many of these new extensions can grow. There are thousands of people called Joe, yet there is only one joe.com - if you don't have a pocketbook the size of Manhattan, then you probably will never have a chance to own joe.com. However, you can choose from joe.live, joe.social, joe.link and more. The concept of using these new domain-name extensions for personal use has never been more apparent, especially when relevant extensions provide an opportunity to brand ourselves in a way .com never did.

It's not even just about use. Some of these domain-name extensions have become more like commodities, traded between investors, rather than having a traditional use. According to a CNBC interview, Sedo estimates that 54 percent of these new domain names are owned by Chinese registrants — a market that already owns many of the world's best two- and three-letter dot-com domains.

Not everybody needs another website, but the numbers speak, and they say lots of people can use another domain name.
The big league
It's not uncommon to spend well over $100,000 for a premium domain name. However, buying an extension is a whole other league — a league in which brands have only been too happy to play.

For example, the rights to .BLOG were purchased by WordPress for $19 million, Google paid $25 million for .APP, Amazon paid up to $10 million for .BOOK and Verisign backed a $135 million winning bid for .WEB - and most of these companies have acquired the rights to more than one new extension.

Now, combine these investments with the reach of these brands. They have billions of users collectively, and driving adoption to an already loyal consumer base is a lot easier than starting from scratch.
The future is already here
For Q1 2016, Verisign reported some staggering statistics, including the total number of domain names across all top-level domains has grown to 326.4 million, and the collective number of new GTLD registrations (which first launched less than three years ago) now exceeds 16 million domains, accounting for 4.9 percent of all domain names registered.

Think about that. In less than 25 months, these products, which many people doubted, now collectively account for nearly 5 percent of a product that has primarily been on the market for more than 20 years.

Five percent market share. That is huge. And, ironically, McDonald's now owns the .mcdonalds and .mcd extensions.
Twenty-two years later, it's likely fair to say everybody is lovin' the internet a little more than they did in 1994.

It's no secret that sales of 3-letter and other short .coms have been booming and that trend continued today when we learned that broker George Hong of Guta.com has closed the year's biggest 3-letter .com sale to date, moving PPP.com for $290,000. Hong said the buyer and seller both prefer to remain anonymous but he provided proof of the completed sale and price paid.

When we chart the PPP.com sale it will rank as the 7th biggest sale of any kind reported so far this year (unless an even bigger sale is reported before our next weekly domain sales report is released. We will be away the next two days for a family funeral so this week's report, normally released on Wednesday, won't be out until Friday).

Short .coms are not the only category in the world's most popular extension that is seeing a surge, despite (or perhaps because of) the release of hundreds of new gTLDs. Veteran domain investor Rob Grant of

WebMediaProperties.com, who holds the world's largest portfolio of .com city real estate domains (NewYorkRealEstate.com, for example) sent us note today to let us know he had just sold JacksonHoleRealEstate.com for $85,000.

Grant told us, "I've seen a significant increase in the number of qualified and substantial offers coming in from brokers for the premium '.com' real estate domains - this, paradoxically, as many of the new competing "real estate" extensions are just now being launched, most notably .realtor, and to a lesser extent .house, .home, .realty, .mls, .estate, etc. Over 23 new 'real estate' related gTLDs are scheduled to launch (or have launched already). As this growing clutter of new gTLDs overwhelms the public and the real estate industry, there appears to be a growing identity crisis among agents and brokers... and especially consumers."

"Amid all this confusion - pure .com real estate domains (brands like HiltonHeadRealEstate.com, SantaFeRealEstate.com, OttawaRealEstate.com and TorontoRealEstate.com) have continued to rise in value - selling in the high five and six figure range. The reason is simple - brokers and agents (and most importantly the public) instinctively recognize that these names are the most trusted and valuable brands."

Grant believes this is trend that is going to gain momentum as more new gTLDs are released, predicting, "The day is not far off when a major brand like HawaiiRealEstate.com, AtlantaRealEstate.com or NewYorkRealEstate.com will sell in the half million dollar range, or more. I talk to hundreds of brokers and agents who inquire about real estate domains for their business. There is also a great fear out there for the new 500 pound gorillas - called Trulia and Zillow - who dominate the search results for real estate. Brokers are scrambling to find new ways to rebrand themselves and stand out in the search results. If you own MiamiBeachRealEstate.com (a domain I've turned down offers for in the 6 figure range) vs. Joe Schmo real estate, you win!", Grant opined.

Rob Grant (who was profiled in our April 2008 Cover Story) has the world's best portfolio of geo-targeted .com real estate domains. Rob collected the latest dividend from his vast collection today (Sept. 17, 2014) when he closed a $140,000 sale of TorontoRealEstate.com that he has been working on for the past four months.

Grant told us the Canada based buyer had also purchased OttawaRealEstate.com from him earlier this year. He added that to the best of his knowledge (and he is in a position to know) the TorontoRealEstate.com sale is the highest made to date for a geo-targeted real estate domain, easily topping HamptonsRealEstate.com which was sold for $100,000.

That sale easily took the top spot on our latest weekly all extension Top 20 Sales Chart, eclipsing the next highest sale by over $100,000. AlanAdlari.com claimed the runner-up position with Kiralikaraba.com at $37,500, one of four sales they placed on the Big Board.
Click here for the rest of the article





TorontoRealEstate.com $140,000 Domain Sale by Rob Grant Sets New Benchmark for Geos
by Kris Rivenburgh on September 29, 2014
Per DNJournal, Rob Grant sold TorontoRealEstate.com for $140,000! In the same article, Ron Jackson writes that's the highest price for a geo real estate domain. The next best sale known is HamptonsRealEstate.com for $100,000.
What I'm sure helped the sale is Grant had previously dealt with the buyer. He had sold him OttawaRealEstate.com prior to this transaction.
Thoughts
Real estate is a huge niche and I don't doubt the domain is worth it for the enduser. Still, this is a tremendous sale as typically geo's are capped around $30,000-$40,000.
What I mean by that is you don't typically see a geo domain – of any niche – go beyond that price range.
Granted, real estate is the king of all niches but this sale is so far above par, it has to be a milestone of some sorts.
The closest Toronto domain sales I could find are TorontoLimos.com for $20,000 and TorontoBusiness.com for $4,700.
Congratulations to Rob Grant for going beyond market price and setting a new benchmark for geos.

When consumers first began using the Internet there were only a handful of generic top-level domains (gTLDs) to choose from: .com, .org, .net, .info and a few others (this list does not include restricted TLDs, such as .edu, .gov, and .mil since they can only be used by specific types of organizations or registrants). While there have been attempts over time to increase the number of gTLDs, the efforts have not gone far, and the original—dotcom—remains the supreme leader.
A couple of years ago ICANN, the Internet Corporation for Assigned Names and Numbers, decided to allow companies, individuals, and organizations to create more specific domain names around hobbies, industries, businesses, cities, and more, in the hopes that it will increase competition and choice for anyone hoping to create an online presence (https://www.eurodns.com/international-domain-names/icann-new-gtlds/faq/).
What gTLDs Offer that Dotcom Cannot
There are several key features that supporters of the new gTLD system like to point out. First, anyone who registers a gTLD owns and operates a critical part of the online world, and will be in charge of any and all domains that register using that gTLD. These are virtual pieces of real estate, and like physical property it can represent a potential money-making opportunity for those who wish to buy, sell, and lease domain registries to others. Other benefits include:
Increased awareness and recognition for brands that register trademarked names.
More targeted marketing and increased online branding using unique and specific domains.
IDNs (Internationalized Domain Names) will allow for the use of non-Latin characters.
Geographic, cultural, or community-based TLDs can help bring together like-minded groups and citizens for causes and social interactions.
New gTLDs offer an opportunity to provide better products and services to consumers.
Currently there are close to 700 registered gTLDs in about 20 different categories (see the full list at www.newgtldsite.com/new-gtld-list). You can find broad TLDs such as ".medical" or more narrow ones such as ".[city name]", and everything in between. The total number of gTLDs is projected to at least double, and could get much higher.
The Four Types of TLDs
There are a few different categories that new top-level domains will fit into, depending on what you want.
General TLDs will be available for almost anyone to register with few restrictions. Examples of generic terms might include .movie or .furniture.
Community TLDs will help raise awareness and rally support around a group or cause. The term "community" is not restricted to geographic areas, although you can get community-geographic TLDs with support of the local government in your geographic area. Other community examples could include religious groups, charities, or hobbies.
Brand or trademark TLDs will be restricted to the companies or individuals who own the rights to the name, such as .Target, .Apple, or .Sony.
Geographic TLDs are the final category for specific countries, cities, states, or even continents such as .Europe, .Paris, or .Texas.
There are also variations for TLDs in non-Latin languages, such as Mandarin, Cyrillic, Japanese, and Arab. Millions of applications have poured into ICANN for these domains, which are similar to Latin-based languages in terms of the available categories and potential extensions.
Many Consumers Not Ready to Switch
While the prospect of being able to target marketing, increase brand awareness, and encourage competition online is certainly intriguing for businesses and brands, recent statistics have shown that consumers still prefer dotcom over any of the new gTLDs. There are a variety of reasons that people have not been rushing to new TLDs, but often it boils down to the fact that consumers are familiar with dotcom, and worldwide brands have built a powerful presence around their .com websites.
ALSO READ: A2 Improves Dedicated Hosting Service
In a 2012 interview Rob Grant, a "domainer millionaire" who buys and sells thousands of websites and domain names from his company WebMediaProperties.com, was confident that dotcom is not going away anytime soon. Its online presence—websites from the largest corporations to the smallest blogs—is undeniable. As with any strong brand, the introduction of several competitors often only confuses consumers and strengthens the one that everyone is familiar with (find details of his interview at http://www.thedomains.com/2012/07/23/rob-grant-on-the-new-gtlds-dot-com-will-always-win-the-horse-race/).
Almost by accident, companies and people have helped build and reinforce the power of dotcom. Billions of dollars in advertising have been spent on dotcom branding, with integrated campaigns across traditional media (television, print) and new media (web and social media) that solidify dotcom's position at the top of the domain extension world.
It's also important to remember that this is not the first time new domain extensions have been introduced. As the Internet has expanded over the years there have been other TLDs, such as .jobs, .museum, and .pro. While they don't offer the same personalization and brand differentiation that the proposed new gTLDs will, they have not gained enough traction to overtake (or even compete with) dotcom.
There is a caveat to the potential for a dotcom challenger—Google spent millions for over 100 new extensions, as did Yahoo and Bing, and if search engines decide to prioritize new domain extensions over dotcom, that could give gTLDs a boost.
ALSO READ: CIO Perspective: Defunding and Refunding Initiatives
Considerations for New gTLDs
There are a lot of other technical considerations that brands, companies, and organizations should consider before switching to a new gTLD. For example, there could be problems with website functionality when migrating from a .com to a .brand, search engines might have more difficulty indexing and identifying sites, and all the time spent creating reputable backlinks (which boosts SEO) will likely be lost. Brands should also consider whether their name would make a good extension by asking questions like:
Is your name short enough to make it easy to remember?
Are there similar extensions that might be easily confused with your .brand?
If there are other similar registries, is it worth purchasing all of them?
Can you manage the registry in a way that ensures it won't become associated with "spam" sites?
Finally, consumers might just have difficulty finding your website since they are so used to the dotcom extension, which leads to decreased traffic and reduced conversions and sales. With all these potential pitfalls, the new extension might not offer enough value to give up on the branding that your current dotcom provides.
Since it first began the Internet has been changing and adapting to meet the needs and desires of its users. While the new gTLDs present an interesting opportunity for change, it may not be enough right now to push consumers toward this new frontier. Many companies are still waiting to see how it will play out before jumping headfirst into the fray.
Future of Real Estate
$60,000 - A real estate company purchased a Domain Name for their corner of the earth. Happens all the time, but the surprise is that they didn't pay $12 for the domain, they paid $60,000! WOW! What was so special about that domain, and WHY would a company pay that kind of price??
Most real estate agents own their Name as their first (Primary) website address. It makes sense, you want to make certain that if you meet someone at a Chamber Meeting, it's easy to remember! The second URL most real estate agents purchase (once they realize that no one moving to Texas is Googling the Agent's NAME) is one that is Geographically Specific. The more specific, the better the SEO.
So when a company in Utah was looking for the VERY BEST domain available, they found www.ParkCityRealEstate.com , and they were finally able to get Rob Grant to sell it to them. Why would a domain be worth so much? Well, the first is the "Age" of the Domain. The Park City domain was purchased in 1996 – well before most people were looking for domain names! The other is that for more than 15 years that domain had had relevant, updated information on the site.
click here for entire article
Grant is one of the original pioneers in the internet domain space. His company, WebMediaProperties.com, has been quietly and methodically acquiring and developing valuable domain assets dating back to early 1996.

Over the last 15 years Grant has assembled one of the most diverse and impressive portfollios of premium generic domain names.

Today, his www.WebMediaProperties.com operates a global network of 7000 high value domains encompassing a wide spectrum of industries including publishing, music, law, finance, sports, retail, automotive, and literally hundreds of other niche cateories.

He operates the largest portfolio of premium real estate domains in the world. In 2010, in partnership with eDevelopers.com, Grant launched one of the first innovative leasing platforms allowing brokers and agents to lease fully developed web portals built around premium real estate brands like www.PhiladelphiaRealEstate.com

Grant's www.EducationalDirectory.com comprises one of the largest, privately held portfolios of online educational domains including www.SpecialEducation.com and www.CatholicSchools.com
In addition to the above, Grant also operates his own private label network of 1500 developed web sites showcasing travel, sports and lifestyle.
In an story and interview published about domainer Rob Grant a few days ago by whoapi.com, entitled From "Madison Avenue to Adirondacks – domainer millionaire" Rob was asked what he thought of the new gTLD's:
"Which new gTLD has the most potential? What's your opinion on hundreds of new gTLD's that are lining up?"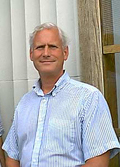 Rob Grant
Founder
WebMediaProperties.com

Rob had to say:
""Only one extension will emerge as the winner. Its the same extension that has always emerged on top, through countless disruptions and changes in the domain space."
"It's Dot Com. Dot Com will always win the horse race."
"It doesn't matter how many horses enter the race. Dot Com is the powerful and graceful 'Secretariat' of domains. "

"It's important to remember that this is the one extension that all companies (Fortune 500 companies on down to small businesses everywhere) have all built massive brands around – both online and offline (print, TV, radio, etc) over the last 15 years. All other extensions have basically played a defensive role. This means that billions of dollars in advertising and marketing have been spent on the Dot Com brand itself. It's what consumers are familiar with and understand."
"The introduction of thousands of new extensions will only confuse the consumer, and serve to strengthen the Dot Com brand. What people forget is that we have already been through a similar test case with the introduction of new tld's like Biz, Info, Travel, Mobi, etc. And we all know how that mess turned out. "
click here for entire article
Half Million Dollar Mark Breached Again - Two-Letter .Com Does the Trick This Time -
By Ron Jackson
For the 3rd consecutive report our all extension top sales chart is headed by a sale that hit or exceeded a half million dollars. I was away last week covering the DomainX conference in Bangalore, India, so this week's report actually covers two weeks worth of data but that is still an impressive run of high end sales. This time out SX.com did the trick, changing hands for $555,050 via NameJet in a sale that is also the 4th highest reported so far this year.
The runner-up sale on our new Top 40 chart (expanded from the usual 20 positions to accommodate the double dose of data) went to another six-figure sale - again a short .com. That was DAR.com, a name that sold for $150,000 in a deal brokered by MavenDomains. 3-Letter .coms have been hot all year and that trend continued with eight more from that category landing on the leader board.
Sedo filled the next two spots on the ladder, banking $70,212 for #3 WolfSpeed.com and $55,000 for #4 KBeauty.com. Charts.com rounded out the first five, going for $50,000 in a deal handled jointly by Hobi Michalec at DomainHoldings and India's Deepak Daftari, who is regarded as the father of that country's domain investment community (Deepak also gave the first keynote address at the DomainX conference and I had the honor of following him on stage to deliver the second). Hobi put DomainHoldings on the board again by moving #16 (tie) Prescient.com for $20,000.
.Coms swept the first 11 chart entries before a trio of .top domains finally stopped that run. .Top is a new gTLD that has gained some degree of popularity in China. The registry operator sold #12 (tie) 55.top, 58.top and 77.top for $25,023 each in sales handled by the Jiangsu Bangning registrar (the registry provided us with documentation proving the prices paid).
One other non .com gTLD made the Big Board. That was #32 Fan.club, sold for $10,016 by registrar 1API who was one of several registrars that helped market a sale of registry owned premium .CLUB domains in July.
The ccTLDs put three domains on the elite list, led by Sedo's $21,201 sale of #15 Rabatt.ch. Park.io put another country code on the top half of the chart with #20 DB.io going for $18,000. Sedo scored a second time in this category with #21 WS.de delivering $16,928.
The .coms wound up sweeping 33 of the 40 chart entries. Flippa.com posted a couple of those including one of the 3-letter .com sales - #22 VYC.com at $16,600. Rob Grant's WebMediaProperties added another in #23 CheapCoats.com at $15,000.
Jan 10, 2011
Jothan Frakes' weblog
Rob Grant owns the world's largest collection of geo-targeted .com real estate domains and it is a rare occasion when he lets one go.
click here for article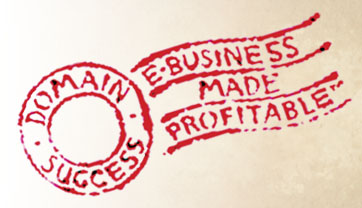 Rob Grant: Good Domains Take On Huge Value
Friday, February 20th, 2009

Rob Grant walked away from a dream job on Madison Avenue to New York's Adirondack Mountains. Problem was, he had no job waiting for him. "We happened to get lucky because we hit that market just as the Adirondacks were starting to be rediscovered," Grant said.

From there, skill, moxie and fortitude took over. As the region became popular to people from New York, New Jersey and Boston, Grant pioneered real estate domaining with AdirondackRealEstate.com, for example.
for webinar and article click here
Grant said, "It's important to remember that this is the one extension that all companies (Fortune 500 companies on down to small businesses everywhere) have all built massive brands around – both online and offline (print, TV, radio, etc) over the last 15 years. All other extensions have basically played a defensive role. This means that billions of dollars in advertising and marketing have been spent on the Dot Com brand itself. It's what consumers are familiar with and understand."

Grant continued, "The introduction of thousands of new extensions will only confuse the consumer, and serve to strengthen the Dot Com brand. What people forget is that we have already been through a similar test case with the introduction of new TLDs like . Biz, . Info, . Travel, .Mobi, etc." click here for article
CEO Rob Grant and eDevelopers.com President and CEO Cody Maher have announced a unique content and leasing partnership with the initial launch of PhiladelphiaRealEstate.com. After several months of testing and development the site went live in June and has just been successfully leased to Philadelphia based realtor Noah Ostroff, who will operate the site as a unique real estate portal in the major Philadelphia markets.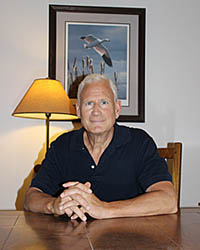 Grant said, "We are extremely excited to partner with Cody Maher and Dino Adamou of eDevelopers with the initial launch of this unique platform and I'm thrilled to be working with
Noah Ostroff, who has proven to be a very entrepreneurial and forward thinking Realtor in his approach to traditional real estate marketing. This is a big commitment on everybody's part with the signing of a long term lease, as well as a willingness to experiment with a unique real estate model that will grow and evolve as the market changes."
eDevelopers first approached Grant back in October 2010 at the T.R.A.F.F.I.C. South Beach conference in Miami. Dino Adamou of eDevelopers said, "Rob liked what we offered but was initially hesitant to move forward as others in the industry failed to deliver on their promises. However, we agreed to test our model out on a few of his real estate domains. It has been wildly successful and we are extremely excited about what the future of this model might hold."

Cody Maher said, "We designed the Software package to be highly scalable and easy to deploy. Within a matter of 1 week, we launched the real estate platform and began focusing on the SEO campaign which has been running for two months. The domain was originally beyond page 10 in Google search results and today sits at the top of page 2. We anticipate the site to hit page 1 within the next 3-4 months."
Their client, Noah Ostroff is also a happy camper. "This is an amazing opportunity for anyone looking to capitalize on an opportunity to grow their business through one of the most sought after domain names in their region. It is a turn-key package that will seamlessly enhance their current business without interruption," Ostroff said.
In addition to the launch of PhiladelphiaRealEstate.com, Grant and the team at eDevelopers are testing new platforms with sites at CaymanRealEstate.com and IowaRealEstate.com. Grant said that if the model continues to be successful, this same leasing concept will be executed across more real estate domains in Rob Grant's portfolio - the largest network of geo-targeted real estate domains in the world. Grant and eDevelopers hope to open up new opportunities in the real estate industry by offering 'turn key' real estate portals to brokers and agents who are looking for both powerful branding and strategic marketing solutions
eDevelopers.com develops turn key web portals with their real estate, ecommerce and lead generation platforms. In addition to these software packages, the company operates a content creation company at ecopywriters.com as well as a link building service at edomainers.com. Together, these businesses provide clients with a comprehensive approach to web development and SEO.

(Posted August 4, 2011)

LAST WEEK, I had a chance to get to know Rob Grant, one of the biggest real estate domain owners in the world, some of his names include NewYorkrealestate.com, BeverlyHillsrealestate.com, and many more. His recent sale, ParkCityrealestate.com (Utah), was sold for a cool $60,000. What's interesting to me is he started in "offline" real estate before he stumbled in investing in web domains in 1995.
His background is as interesting as the man himself; tired with the East Coast culture, he walked away from a promising advertising career in New York city and moved to the Adirondacks Mountain, "We rented a house up there but didn't have a clue what we were going to do! It was a very scary time," Grant said.
Seeing an opportunity to market the charming, but unknown Adirondacks furniture nationally, he set up a furniture company. He began to make strides in the design trade and gained strong acceptance in the high-end market. The big problem was he couldn't find enough qualified reliable craftsman to produce enough pieces to meet the demand. "If it was deer season most of my workers simply disappeared!"
click here for online article


While I was away on a South Florida visit Friday, the Wall Street Journal ran a new feature piece spotlighting a special listing from real estate domain pioneer Rob Grant's AdirondackRealEstate.com website. The property represented by Rob's company that the WSJ showcased is Kilkenny Lodge - a magnificent Adirondack lodge built in 1901-02 as part of a summer compound for William Kingsley, a New York banker who became president of the U.S. Trust Company.
The lodge was selected for the spotlight in a new interactive WSJ feature that will be showcasing unique properties from around the world. Readers are invited to go online at WSJ.com/realestate to
post their guess as to how much the house will sell for - and when. The Wall Street Journal will track the Kilkenny Lodge listing for the next 6 months to see which reader comes closest to
the final sales price if and when the property finds a buyer. For the record Grant is quoted as saying he expects the lodge to sell for close to the $690,000 asking price in mid or late summer.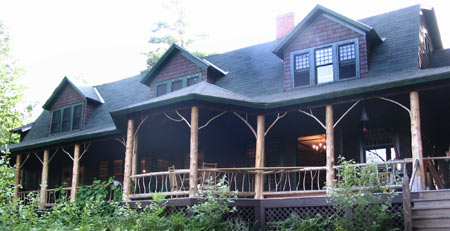 Kilkenny Lodge - what will Rob Grant sell it for?
The building has over 4,200 square feet and features seven bedrooms, six baths, hardwood floors, wood paneling, massive stone fireplaces, a private study and library, and a spectacular 80-foot long porch that stretches along the entire length of the lodge. The property is situated on a very private 2.3 acre plot surrounded by woods and streams with magnificent views of the surrounding mountains.
At 690k (less than the price of a number of individual domain sales we have seen over the past year) I could see any one of a number of domainer investors adding this property to their real world asset portfolio.
click here for online article
Rob Grant owns the world's largest collection of geo-targeted .com real estate domains and it is a rare occasion when he parts with one of them. However, this evening Grant announced that he has sold ParkCityRealEstate.com to EW Partners of Park City, Utah for $60,000 in a deal brokered by GoDaddy.com.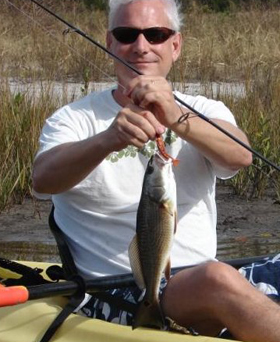 Avid fisherman Rob Grant reeled in a nice
.com real estate domain sale this week.
Grant said, ""We rarely sell any of our valuable geo-targeted real estate domains unless the offers are significant and reflect the true value of these names. ParkCityRealEstate.com was a domain that I originally hand registered back in the November 1996. This is a great example of how valuable these real estate .com domains have become over the years as a unique asset class - despite ongoing recessions and our current global financial crisis. Frankly, there's no better investment out there."
Recently, Grant partnered with Sothebys Select Real Estate to leverage his domain names in test markets throughout New York, building custom sites around geo-targeted domains like www.LakeGeorgeRealEstate.com. These partnerships are based on generating targeted real estate leads that can convert to actual sales and commissions.

"If you're fortunate enough to own a specific real-estate.com domain in a given city or region, and you take the time to really develop that name into a major real estate portal, you'll invariably own that market on the internet," Grant said. "We've proven that repeatedly with our own real estate firm here in the Adirondacks. AdirondackRealEstate.com is now responsible for 95% of all our real estate and vacation rental leads. We rarely use print any more for any of our real estate advertising."
Congrats to Rob, whose sale will undoubtedly give him a spot on this week's Top 20 sales chart that will be out Wednesday.

"And I think a lot of us are still in denial because things have been so comfortable for so long... And we somehow hope that things will get back to 'normal'. But the truth is, they won't -We're seeing catastrophic declines of 50% or more in ppc revenue...and that's the new paradigm. Its a lot like the newspaper industry hanging on to the very end as their ship sinks around them".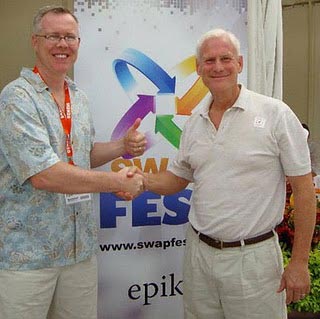 You've read about veteran domain innovator Rob Grant on DNJournal and also heard his story told on DomainSuccess.
What you haven't heard is that he has inked a white-label partnership with Epik to breathe new life into his prized portfolio of category defining "cheap.com" domains - Names that have been lying in wait for over 10 years until the right combination of time and technology offered an opportunity to exploit their potential. The time is now, in our currently troubled and deal driven economy, and the technology is Epik's portal and eCommerce platforms that are perfectly suited to it.

By cheap domains, I mean CheapCurtains.com, CheapPillows.com, CheapFlooring.com, CheapBlankets.com and 100's more. "Cheap" is a word frequently clicked on by savvy comparison shoppers who are actively looking for bargains. These visitors convert well to clicks and sales...And when they find something they like, they spread the word fast creating a multiplier effect. (Photo: Rob Grant and Epik's Rob Monster by Barbara Dillman Neu)
Starting two months ago with an initial launch of 50 portal names and a signature Epik solution that can be leveraged to other owners of "cheap" ecommerce domains, Rob has already seen significant 300% improvements (week over week) for domains operating on the new Epik platform. If this pilot program performs well, Rob has plans to launch over 100 Cheap portals over the next 12 months rolling out an ambitious Cheap Shopping Network in hundreds of product categories.
An Evolution With Epik
Rob Grant is one of the earliest domain pioneers, having acquired about 8,000 domains since starting in 1996. From BeverelyHillsRealEstate.com to upscale-upstate New York's AdirondackRealEstate.com, he's helped define successful real estate domaining, most recently signing partnerships with offline real estate leaders such as Sotheby's, who understand that Rob's online brands are as powerful and valuable as their carefully crafted corporate brands.
click here for the entire story

On DomainSuccess.com, host Jeff Zbar asked Rob how he got started in domaining?
Yeah, that was back in 1998, when we listed a remarkable property located in the Catskills in upstate New York. It was a private estate located on a mountaintop called Glen Tonche, and it was owned by the Pitcairn family out of Philadelphia. And typically most mid-size real estate agencies can only service listings within say a 50 to maybe 100 mile radius. Basically, it comes down to how far a real estate agent is willing to drive to show a property. So yo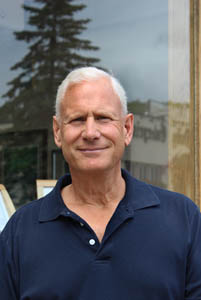 ur boundaries are pretty limited. Glen Tonche in the Catskills was located over three and a half hours away from my agency up here in the Adirondacks. So that was a huge distance by traditional standards.
So when we listed this property, the first thing I tried to do was enlist the cooperation of local real estate firms down in the Hudson Valley and Catskills. But they felt strongly that we were invading their territory and they gave us no cooperation. So we were forced to find alternative marketing, and we created a showcase website for Glen Tonche on CatskillsRealEstate.com. We began to market the property online and through select magazines. And in July of 1998, we successfully sold Glen Tonche in-house using the Catskills website. The price was $1.7 million, generating a commission of over $150,000 to our firm. This proved to me that the Internet and domain names were incredibly powerful tools and they were going to change the way traditional business was done especially in the real estate space.
Today our websites are responsible for some of the biggest sales we've had. Properties like Camp Cobblestone, which we sold recently for $2.5 million and Camp Konocti, which we sold for $3.3 million. So the Internet has become by far and away the most important resource we have as an active agency.
Well, it was a logical expansion of the concept that I saw with Catskills Real Estate and Adirondack Real Estate. And actually, when my web designer back in 1996 first came to me and said, "You know, you should really own Rob Grant Real Estate." And I thought to myself, "Well, really who the hell cares about Rob Grant? No one knows him and no one's going to search for him. But what they do care about are the Adirondacks and Adirondack real estate." So for me, the light really went off when I put myself in the shoes of the searcher or the consumer. And as soon as I realized the significance of owning a powerful geo-targeted domain, I began to expand out of New York. We created a huge vertical in New York -- AlbanyRealEstate, SyracuseRealEstate.com, so on and so forth. But then quickly moved beyond New York out across the country, and then ultimately we jumped from the US to Canada and then onto all of the international markets.
Well, obviously the biggest change is going back to1996, there were just a few people out there acquiring these names because there really was absolutely no reason to buy a domain. There was no way to monetize it. Very few people even understood what it was. There were no search engines. This was long before Yahoo or Google or any of that. Hard for a lot of folks today to believe. So you bought these names purely on a hunch. It was really gut instinct and nothing more and there were very few of us out there doing it. But the guys who were out there doing it were very smart, and they had the same conviction and belief that I did. I had the advantage of having worked on Madison Avenue, so for me I felt that a generic domain defining an industry represented a future brand. So I was convinced that if you could own these category defining domains that someday, maybe in five, ten years as the Internet matured, these domains would take on huge value. But back then, they were essentially worthless and in fact they cost you money because you had to register. The only register back then was Network Solutions and you were paying 100 bucks a pop. So you had to think long and hard about acquiring any kind of significant portfolio.
It's interesting. I just deleted hundreds and hundreds of hyphens. I know over in the UK they like hyphens. And I know from an SEO perspective hyphens can be very important. I do keep the hyphenated real estate domains, again just as a defensive play. But I have let many hundreds of hyphenated domains go just in the last six months.


Website development has been a hot topic among domain owners this year. While much of the conversation has centered on developing a large number of domains at once - some of the most successful developers in our business continue to do it the old fashioned way. That involves carefully building full blown online businesses - brick by brick - on category defining domain names, or adding powerful new features to existing online businesses to make them even stronger and more profitable.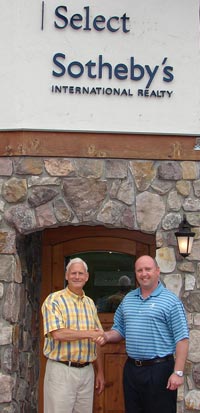 Rob Grant (left) and John Burke in front of the Select Sotheby's International Realty office in Saratoga Springs, New York.
A couple of examples of what I'm talking about crossed my desk this week. One came in a note from David Castello of Castello Brothers fame, telling me about a great looking new music section on their Nashville.com website that is starting to explode. David and brother Michael brought in Jerry Holthouse to be Nashville.com's Music Editor and Holthouse has commissioned articles that are making waves in the national press. The latest is an item written by David Scarlett that featured country music superstar Trace Adkins's view on the Ground Zero Mosque controversy in New York City. Mainstream media outlets like USA Today, CBS News and Arizona Central jumped on the story, crediting Nashville.com for originating it. That's what you call "publicity money can't buy" and it is helping make the site synonymous with Nashville news and information.Another example of developing real online businesses came in from Rob Grant. A few weeks ago I told you about a domain development deal that Rob's company & with Select Sotheby's International Realty involving some of Grant's New York real estate domains. This week the partners proceeded with stage two of their agreement - the launch of www.SaratogaSpringsRealty.com and www.CatskillsRealEstate.com.
Grant, who owns the largest network of geo-targeted real estate domains in the world, said, "Our strategy is to create a powerful New York based real estate and referral network linking the largest regional markets throughout upstate New York. Our goal is to combine our unique real estate domain brands with Sotheby's extensive agent network. If this model works the way we hope, it will pave the way for additional referral partnerships throughout New York State."John Burke of Select Sotheby's Realty added, "The real estate industry is going through a metamorphosis with regards to the prevalence of technology based lead generation, and with the large scale industry wide consolidations that are projected, we feel it is important to have a multi-pronged technology strategy that will help us proactively ride in front of the market movement. Rob Grant is an Internet pioneer and his resources fit into out overall technology marketing strategy."
While I believe new platforms that are making it possible to develop a lot of domains at once hold a lot of promise for domain owners who are seeking better ways to monetize their assets, I also think the longest home runs will continue to be hit by those who take one or more of their best properties and build them into full fledged businesses as the Castello Brothers and Rob Grant have done and continue to do.
(Posted Sept. 10, 2010) To refer others to the post above only you can use this URL:
http://www.dnjournal.com/archive/lowdown/2010/dailyposts/20100910.htm
New York City-based intellectual property lawyer Brett Lewis (better known by many as a domain lawyer), from the law firm of Lewis & Hand, has launched a new website on the generic domain name TrademarkAttorneys.com.
The website has started out as a blog, and it will eventually grow into a full-fledged trademark law website. The recently launched website is currently ranked No.2 on Bing and Yahoo, and it is on the second page of Google for the competitive keywords. It's an advantage of owning a keyword domain name that would have been much more difficult had Lewis tried to rank highly using his law firm's corporate domain name.
The domain name was purchased for an undisclosed sum a few months ago from well-known domain investor, Rob Grant. This was a name that had been previously up for auction, and I thought it would be a great buy for someone in that field.
When asked about his motivations for building the site, Lewis replied, "we're excited to own the name and to be developing a blog. The TrademarkAttorneys.com blog will have a heavy focus on domains, and hopefully can be a resource for the domaining community."
Once Lewis' site ranks in the top of Google for his key terms, he will save significant money on pay per click advertising. As with any domain investment, it's a significant short term expense, but will certainly pay off over time.
"We are very excited to partner with Select Sotheby's International Realty on this unique project and to be working with John Burke," Grant (who is based in Lake Placid, New York) told us. "If this first site performs the way we think it will, it may represent the future template for a major build out of our powerful New York real estate network in select markets."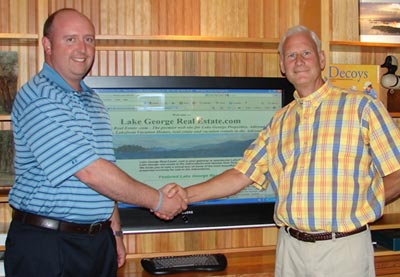 Grant owns the largest network of geo-targeted real estate domains in the world, including LondonRealEstate.com, JapanRealEstate.com, TokyoRealEstate.com, AustraliaRealEstate.com and GermanyRealEstate.com, as well as hundreds of other countries and cities around the globe.
"Our current strategy is to partner with companies like Sothebys here in Upstate New York which offer excellent inventory and a large network of experienced agents," Grant said. "It's critical that we have internet savvy agents who can handle these real estate leads and convert them to actual sales."
Throughout New York State, Rob Grant owns domains representing the most important markets throughout New York State, including

NewYorkRealEstate.com, BuffaloRealEstate.com, AlbanyRealEstate.com and SyracuseRealEstate.com to name just a few. The majority of these domains are still utilizing a traditional parking based platform generating PPC revenue, but Grant has his sites set on forming more development deals like the arrangement with Sotheby's to unlock the full potential of these domains.

"As the traditional PPC revenue model slowly dies, large domain portfolio owners are now finally moving into the next development phase," Grant noted. "For real estate domains, the highest and best use has clearly always been as fully developed real estate portals. The commissions which can be generated from the sale of physical real estate dwarf any other revenue model we know of."
"The way we've structured the LakeGeorgeRealEstate.com deal with Sotheby's is that Rob Grant owns the actual web site and Select Sotheby's International Realty provides all the unique inventory and listings. Its a very simple and straight forward arrangement. If we can generate the leads, Select Sotheby's International Realty agents can convert these leads into sales," Grant said.


October 2011
Advice From the Most Successful Domain Owners of All Time –
This is part five of a series of five with one piece of advice from some of the most successful domain investors, domain developers, domain monetizers, and others involved in the domain industry. I asked them for one piece of advice they would give to a part-time domain investor looking to build his business. I believe there are quite a few people who are part time domain investors, and I also believe just about anyone involved in the industry can apply some of this advice to their own business models.
I really appreciate all of the contributions from the industry leaders who contributed, and I hope the advice contained within is helpful to you now – or will be helpful to the growth of your business in the future.
Rob Grant, WebMediaProperties.com :
All it takes is one good domain.
The rest will follow.
Today, our domain space has become increasingly cluttered with domain litter…useless extensions and obscure country codes that blow around in the wind like trash in a vacant lot… followed by domain investors running wildly around chasing all this garbage.
click here for Elliots Blog with Rob Grant Interview
click here for Elliots Blog




Madison Avenue and Domain Legend Rob Grant Live 2/18/09
Join us for a Webinar on February 18, 2011 featuring Rob Grant .
About Rob Grant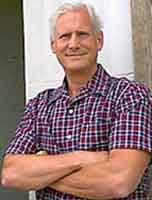 Rob Grant walked away from a dream job on Madison Avenue so he could move to New York's Adirondack Mountains, even though there was no job waiting for him there. "We happened to get lucky because we hit that market just as the Adirondacks were starting to be rediscovered," Grant said. "People were starting to come up from New York, New Jersey and Boston and I found I was able to sell the residential properties for two and three times what I paid for them." That kind of ushered in my real estate era. As the economy started growing again, Grant's business boomed. At this same time, in 1995-96, Grant became aware of the Internet and domains. "That was a remarkable awakening for me because I had the Madison Avenue marketing background and I had the real estate background and suddenly these two powerful thing merged. I looked at a domain and thought My God, not only is this a brand as the Internet develops, but it also has all of the properties of real estate," Grant said.
Title: Gratitude Presents Domain and Advertising Icon Rob Grant
Date: Wednesday, February 18, 2011
Time: 8:00 PM - 9:00 PM EST


January 2007

Get a Great Domain Name. Looking for a memorable Web site address?
Don't think for a moment that all the good ones are gone.
BY MICHAEL RUSSER
Lease it.
You don't have to buy a domain name to benefit from its use. Domain leasing is based on the principle that many people simply type in the domain name for the type of product or service they're interested in. Then, they're redirected to your site, giving you extra traffic.

For example, if you specialize in Hollywood real estate, you may find that hollywoodrealestate.com is available for lease (which it actually was until someone leased it). If you leased it, whenever prospects type in www.hollywoodrealestate.com, they would be sent to your site.
You typically pay a fixed monthly fee based on the anticipated traffic. Think of this as a sophisticated form of pay-per-click, except that you pay a flat fee rather than a per-click cost. One domain leasing site that specializes in real estate domains, LeaseThis.com, also offers to wrap an appropriately designed branded version of the leased domain name location around your site. To see an example, go to www.hollywoodrealestate.com at the top you'll see the branded domain name being leased, underneath is the site of the company that leased it.

Leasing is smart for several reasons. Since you don't own the name, this approach creates a clear separation between your brand and that of the domain name. So when you're ready to terminate your lease, it doesn't affect the branding of your own site. (Tip: Never brand your site using a leased domain name, but always with one you own.) Also, you can use it as a listing tool; Imagine going on a listing appointment for a property in Hollywood and having the prospective seller type in "www.hollywoodrealestate.com" and see your site come up this way. Their perception is likely that you "own" that space.

click here for article with Rob Grant

click here for link to article at Realtor Magazine



Monte talks to Rob Grant and Rob Barbour 12/21/2005 -
Monte Cahn Monte talks to Rob Grant and Rob Barbour. Rob Grant spent many years on Madison Ave. with Grey Advertising working on major accounts like Proctor and Gamble, Northwest Airlines, Playtex, etc. He moved to Lake Placid in the early 80s and started a number of businesses including a real estate brokerage firm and rustic furniture company! He created the largest online real-estate networks in the world. Rob Barbour, 39, is President and CEO of Digit Software, Inc, which provides software development services worldwide, cell phone services in Africa, and maintains a domain portfolio of 4000 names. Digit Software is also the parent company of Pokerliving.net, which teaches people how to make a living playing poker
click here to listen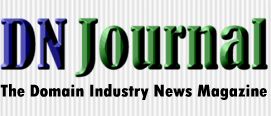 January 2008
Rob Grant owns a massive portfolio of highly targeted real estate domains - "I wanted to help create a new revenue channel," Grant said. "I did not want to remain dependent on Google and Yahoo (the main providers of PPC revenue) and this looked like a very smart alternative. For a vertical portfolio like mine is is especially good because it is possible to forge a direct advertiser relationship for thousands of domains at once."
click here for entire story






October 19, 2006 09:00 AM Eastern Time
LeaseThis.com Ushers in a New Era of Internet Advertising
New Platform Brings the World's Premier Internet Real Estate to the Masses
LOS ANGELES--(BUSINESS WIRE)--LeaseThis, LLC announced today the introduction of LeaseThis.com, a radically-new, cutting-edge Internet advertising platform that seeks to revolutionize the business of online advertising. Research has shown that while the number of global Internet users is growing exponentially, the availability of premium, targeted domain names is rapidly decreasing. The result is an increasingly difficult task for businesses to establish an online presence, or even reach out and attract new customers, through a meaningful domain name.
LeaseThis.com's proprietary, patent-pending technology is designed to address this issue by better aligning the interests of online advertisers with those that control the Internet's premium real estate. "We are the first company to offer domain leasing on a scalable, global platform, thereby releasing the incredible value of premium domain names to businesses and individuals around the world," said Jonathan Boswell, CEO and Co-Founder of LeaseThis.com.
The value of a premium domain name is easily illustrated in the "real" (as opposed to "virtual") world of real estate. According to the 2005 NATIONAL ASSOCIATION OF REALTORS® Profile of Home Buyers and Sellers, 82 percent of first-time homebuyers and 78 percent of repeat homebuyers used the Internet to search for homes, and 24 percent of buyers actually first found their home on the Internet. For many Internet users, that search starts with real estate domains. For example, a prospective buyer looking for a home in Atlanta often types "AtlantaRealEstate.com" (www.AtlantaRealEstate.com) or "AtlantaHomes.com" (www.AtlantaHomes.com) into their web browser. With a median home price in Atlanta of $265,000, it is easy to see the intrinsic value of this type of highly-targeted traffic.
Furthermore, a recent study conducted by WebSideStory, Inc. (www.WebSideStory.com) shows that this type of "direct navigation" has a conversion rate more than 80% higher than that of traditional PPC (Pay-Per-Click) advertising on Yahoo! and Google.
Ammar Kubba, COO and Co-Founder of LeaseThis.com, acknowledges that the early response has been tremendous. "Businesses desperately want access to this premium traffic, yet the current PPC model often fails to capitalize on the true power and value of premium domain names, to the detriment of both advertisers and domain owners alike. With LeaseThis.com, we now have the ability to deliver this highest-quality traffic directly to the businesses that need it most, in the most efficient and compelling manner possible. We see it as the next logical step in the evolution of search marketing."
To develop its comprehensive and unrivaled inventory of premium domains, LeaseThis.com has been working closely with prominent domain owners such as Rob Grant controls one of the world's largest and most sought-after portfolios of Real Estate domain names. According to Grant, the advantages to controlling a valuable domain on an exclusive lease basis are significant. "By leasing a strategic industry domain, companies can now effectively leap frog over their competition. Instead of merely being listed with dozens of other advertisers on a traditional PPC template, one company alone will have the exclusive use of these extremely valuable domain properties."
The initial release of the LeaseThis.com platform is currently available exclusively to select beta partners, in preparation for a full-scale global launch in early 2007 .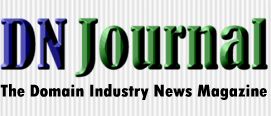 Cover Story
January 2011
The State of the Industry January 2011: 15 Leading Experts ... Predict What Will Happen in 2011
To make sense of what happened in 2008 and where we are headed in 2011 we called on 15 of the most successful people in the domain industry for our 5th annual State of the Industry report. Our panel of experts includes key company founders, CEOs, developers, investors and attorneys. The all-star roster includes (alphabetically by last name): Monte Cahn, the Castello Brothers (Michael and David), Phil Corwin, Michael Gilmour, Ari Goldberger, Rob Grant, Dr. Kevin Ham, Dr. Chris Hartnett, Michael Mann, Andrew Miller, Howard Neu, Rick Schwartz, Tim Schumacher and Divyank Turakhia. With so many top minds gathered in one place this is a report you can't afford to miss!

click here for Full Story

click here for Rob Grant Interview




Friday, August 03, 2012
Before You Vote For The T.R.A.F.F.I.C Awards, Know Your Nominees
Catch up on more of Domaining's Most Fascinating People and cast a more informed, more intelligent vote for this year's T.R.A.F.F.I.C leaders:
Think: what individual has forged imagination, diligence, and discipline into bottom-line success, and who has gone far beyond domaining to leverage their success to help others in need?
We know some of them already, and we're inspired by their stories of altruism, of creating fresh opportunities for those who are much less fortunate. It takes vision and commitment - and a rare perspective that sees the world with clarity far beyond personal financial success.
These diverse entrepreneurs are generating real wealth through a disciplined process that can be followed by everyone who dreams of striking it rich online. It's old-fashioned marketing, reengineered for the digital world.
Every one of these Most Fascinating People knew that the true path to revenues and riches is to build a brand with an actual business model based on differentiation, relevance and value.
Adam Dicker
Adam Matuzich
Andrew Rosener
Barbara Dillman Neu
Bill Kara
Braden Pollock
Brandon Abbey
Colin Pape
Francois Carrillo / Ron Josephs
Jeff Bennett
Jeff Gabriel
Jeff Tinsley
John Ferber
Lori Anne Wardi
Merlin Kauffman
Mike Berkens
Michael Cyger
Mike Fiol
Mike Mann
Mike Sullivan & Fusible
Monte Cahn
Patrick Ruddell
Rob Grant
Rob Monster
Ryan Colby
Scott Cleland
Teen Domainer
Warren Royal

visit:
http://fragerfactor.blogspot.com

Robbies Blog

Rob Grant Interview
September 11, 2012 · Posted in Domain Names, Domain News
Rob Grant Interview – I have asked various parties within the domain industry to take part some interviews to give us a little background about themselves, where they see the industry heading and how they feel the current market for domain names are our fourth interview is by Rob Grant.
Rob Grant is chairman & CEO of WebMediaProperties.com , a diversified online media and publishing company operating a global network of 8000 specialty web sites.
Grant is also CEO & President of Point Judith Properties, Inc., a real estate holding company located in New York State.
Considered one of the early pioneers and visionaries in the emerging field of direct search and the internet, Grant has been credited with building one of the largest online real estate networks in the world.
Today, his various companies, including WebMediaProperties, control one of the largest online networks of consumer information portals and web sites covering a diverse spectrum of industries including Automotive www.FourWheelDrive.com , Music www.RecordingArtists.com , Travel www.CaribbeanResorts.com , Entertainment www.TalentAgents.com , Publishing www.BookPublishers.com , Winter Sports www.CrossCountrySkiing.com , Summer Sports www.Marathons.com , Education www.SpecialEducation.com , Hobbies www.TropicalFish.com , Law www.TradeMarkAttorneys.com , Business www.PRFirms.com , Construction www.prefabhome.biz , Special Interest www.DietBooks.com , Retail www.DiscountDesignerApparel.com , Mail Order www.ChristmasWreaths.com and hundreds of other categories.
1) What are your current thoughts on the Domain Aftermarket? i.e. Sales and Enquiries etc – General Mood of Domainers / End users?
read entire article here


The Rick Schwartz Domain Name and Traffic Blog RicksBlog.com.........
Home of the "Domain King"

2012 Nominations for Domainer Hall of Fame
Morning Folks!!
Next to the Bandit Berkens "Goodwill Ambassador Award" that will be given for the first time, the Hall of Fame is our last category for nominations and one of our most prestigious awards. Each year two people are inducted. These are your nominees for 2012. Congratulations and Good Luck to all!! Well done!! If you feel somebody deserving was left out of any category, make sure YOU nominate them in 2015.
Gary Chernoff
Nat Cohen
Phil Corwin
Paul Cotton
Larry Fischer
Chad Folkenning
Michael Gilmour
Rob Grant
Kevin Ham
Steve Jobs
Vern Juravich
Igal Lichtman
Morgan Linton
Mike Mann
Gregg McNair
Brian Null
Braden Pollock
Tim Schumacher
Elliot Silver
Adam Strong
The following have already been inducted to the DOMAIN HALL OF FAME: MONTE CAHN, RON JACKSON, RICK SCHWARTZ, MIKE BERKENS, RICK LATONA, DAVID CASTELLO, MICHAEL CASTELLO, FRANK SCHILLING, YUN YE, SCOTT DAY, SAHAR SARID, HOWARD NEU, ADAM DICKER
Have a GREAT Day!
Rick Schwartz
website



Home | Brands | Real Estate Verticals | Press Room | About Us | Industry Info

Contact Us

copyright © 2017 RobGrant.com, All rights reserved.