To view all 1800 Educational domains
Click here

Forbes published a recent article on the 'Online Learning' industry & the significant interest being generated from venture capital & investment groups.
Our www.EducationalDirectory.com is the largest education portfolio of its kind in this space.
"Online Learning Industry Poised for $107 Billion In 2015"
click here for Forbes article

Click here to visit the most powerful online
educational network in the world.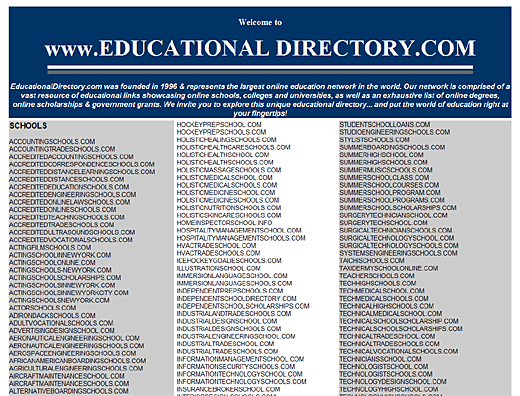 To learn more about our education brands and our global network of over 8,000 vertical domain channels please contact us.